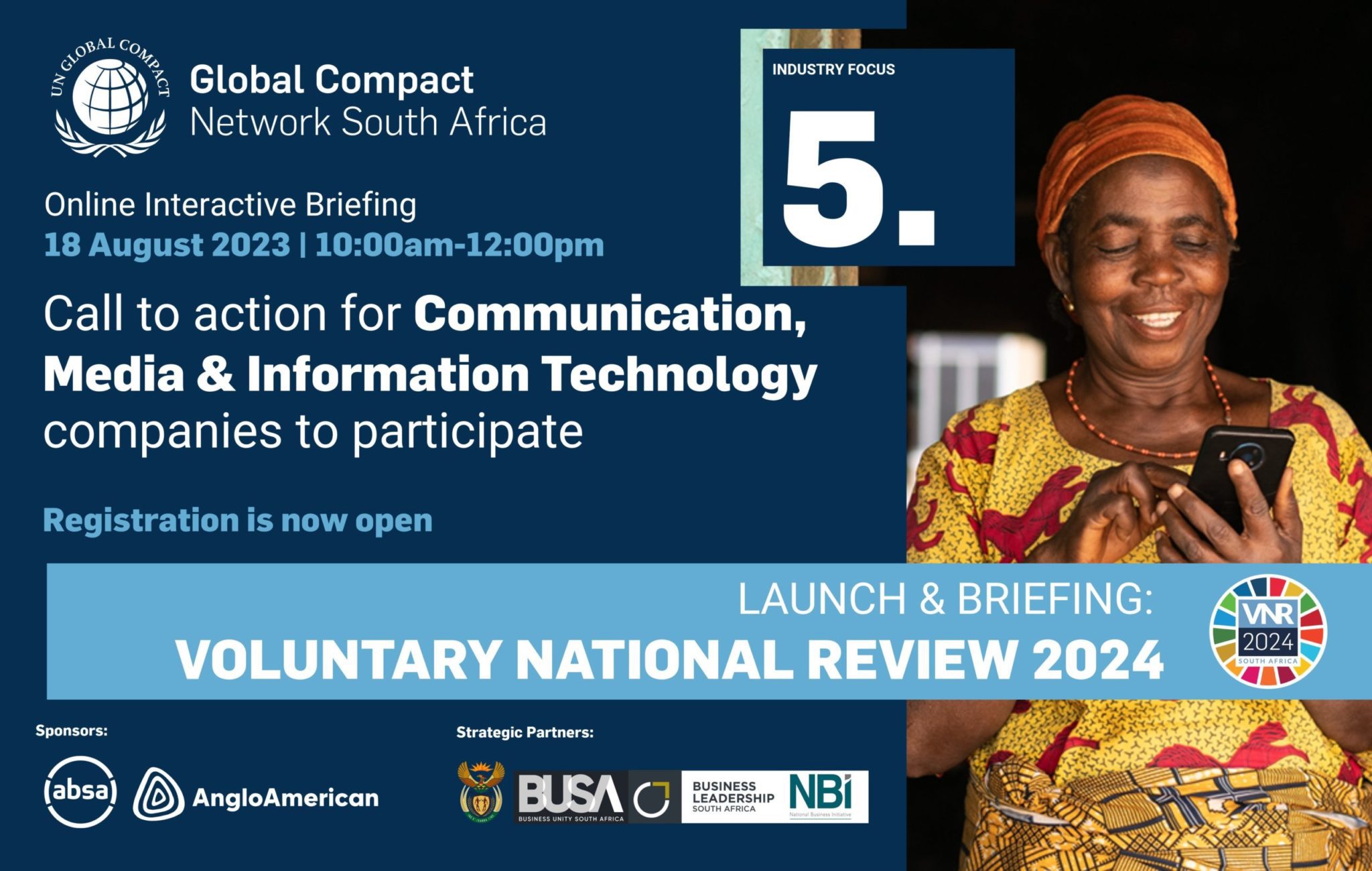 Communication & Information Technology
26
26 people viewed this event.
The Communication & Information Technology industry sector constitutes ~6% of our South African GDP. In this industry sector focus area, we are including telecommunications service providers, Internet service providers (ISPs), IT consulting firms, software development companies, hardware manufacturers, media organisations and e-commerce platforms.
This industry sector is expanding digital connectivity, enabling e-learning and telehealth services, promoting innovation at every level. Through ICT we can bridge gaps in education, healthcare, and economic opportunity.
Our Communication, Media & Information Technology sector sits at the heart of innovation and empowerment and is well positioned to advise on how we can drive sustainability and prosperity for people and planet in our South Africa.
Are you driving sustainability from within the Communication, Media & Information Technology sector? If so, we ask that you and your organisation participate in the South African Private Sector Voluntary National Review 2024.