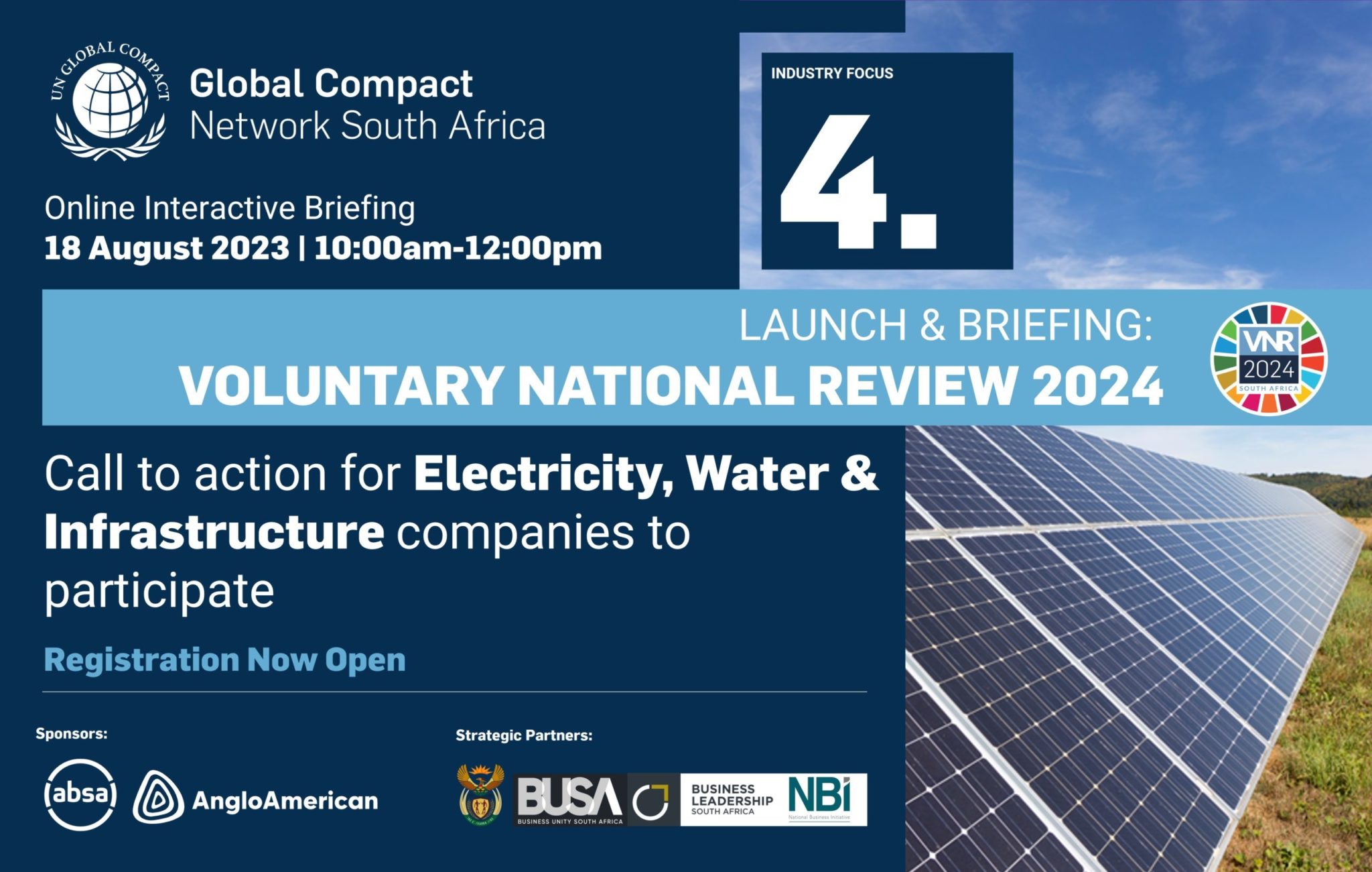 Electricity, Water & Infrastructure
13
13 people viewed this event.
The Electricity, Water & Infrastructure industry sector constitutes ~9% of our South African GDP. In this industry focus area, we are including electricity generation companies, water supply and utilities companies, infrastructure development firms, renewable energy companies and construction companies specialising in infrastructure projects.
This sector is central to resolving our loadshedding challenges with solutions such as investment in renewable energy, improved water management, and resilient infrastructure that can enhance access to essential services, reduce carbon emissions, and enhance climate resilience.
The Electricity, Water & Infrastructure sector is heavily challenged, and sustainable solutions are central to how we can drive future investment in South Africa.
Are you driving sustainability from within the Electricity, Water & Infrastructure sector? If so, we ask that you and your organisation participate in the South African Private Sector Voluntary National Review 2024.