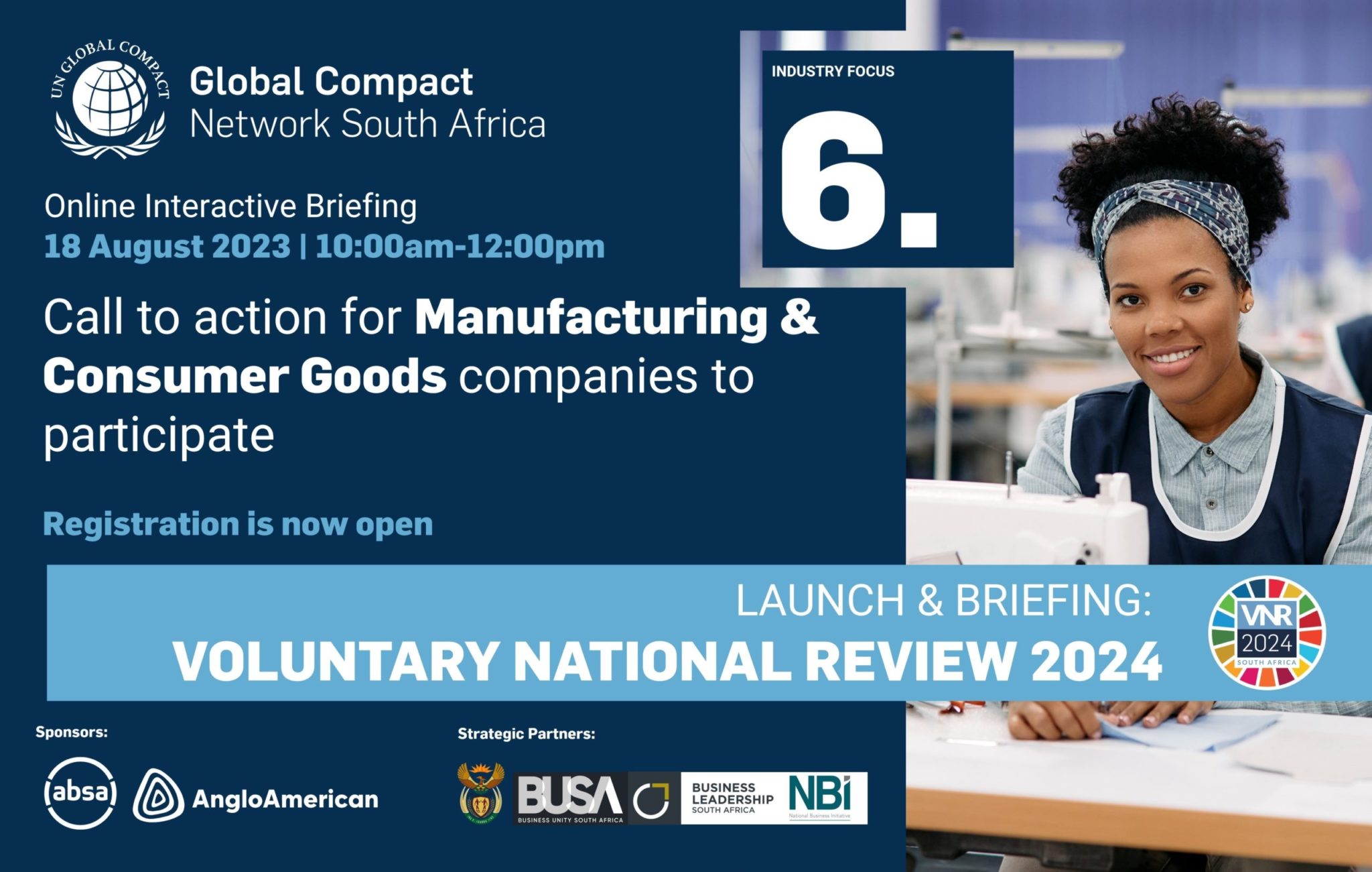 Manufacturing & Consumer Goods
24
24 people viewed this event.
The Manufacturing & Consumer Goods industry sector constitutes ~17% of our South African GDP. In this industry focus area, we are including automotive, pharmaceuticals and healthcare products, textile and clothing, consumer electronics manufacturers, forestry, pulp and paper manufacturers.
This industry sector is working to embracing circular economy principles, drive sustainable sourcing, and responsible production practices, whilst reducing waste and environmental impact. This is vital to providing the essential goods needed for South African socio-economic prosperity.
Our Manufacturing & Consumer Goods sector has been had hit by disruption since the last VNR in 2019. It is well positioned to lead on how we can enable local and international sustainability objectives for our South Africa.
Are you driving sustainability from within the Manufacturing & Consumer Goods sector? If so, we ask that you and your organisation participate in the South African Private Sector Voluntary National Review 2024.