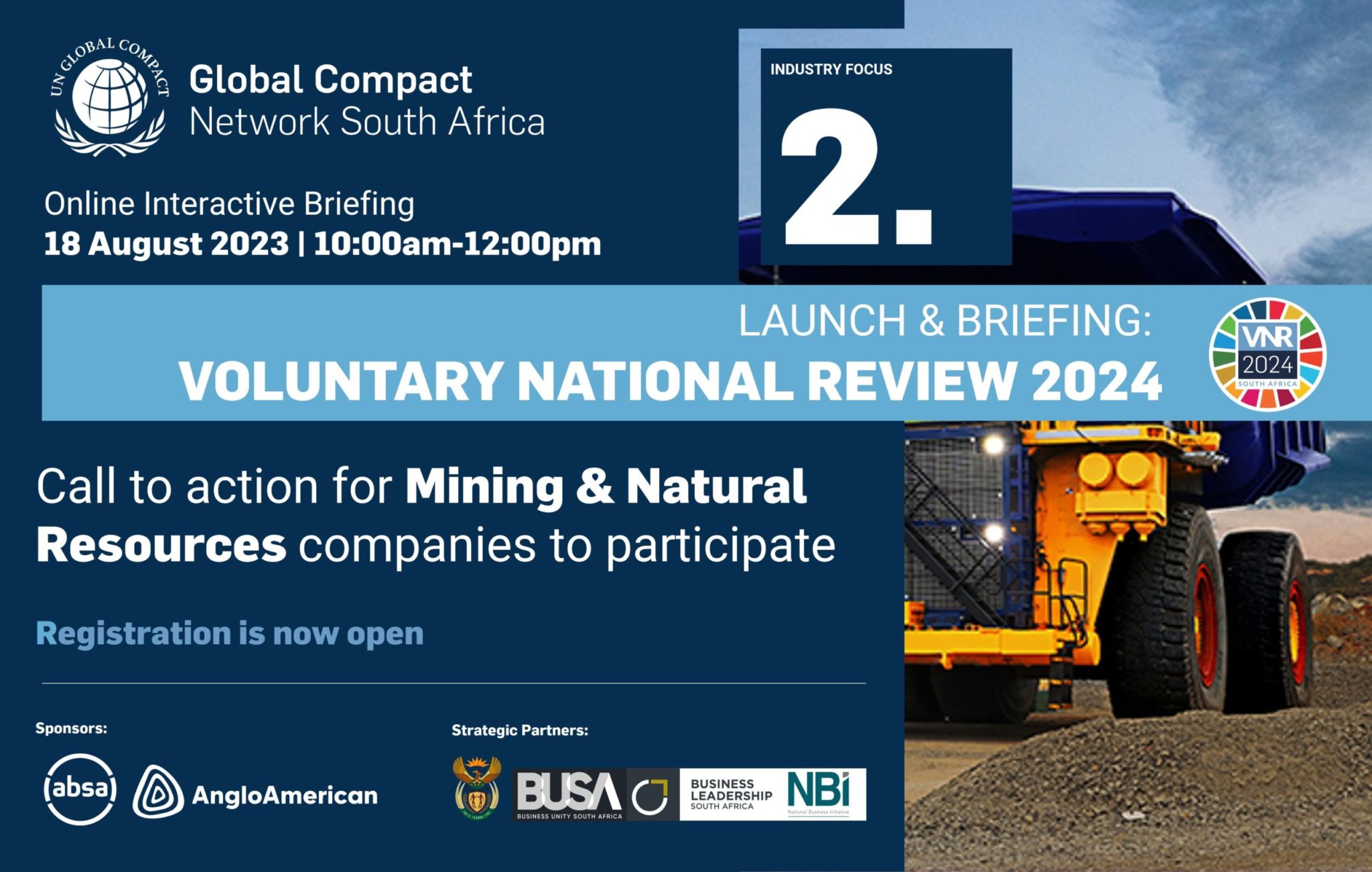 Mining & Natural Resources
40
40 people viewed this event.
The Mining & Natural Resources industry sector constitutes ~8% of our South African GDP. This includes mining companies, mineral exploration and extraction firms, production and refining for oil and gas, aggregates and construction materials, as well as associated equipment, resource and technology providers.
This industry sector is focused on responsible mining practices, environmental stewardship, and community engagement, our mining industry is also well positioned to contribute to resource conservation and local development while mitigating negative impact.
Are you driving sustainability from within the Mining & Natural Resources sector? If so, we ask that you and your organisation participate in the South African Private Sector Voluntary National Review 2024.