Anglo American's 'Waste to Work' Program Champions Sustainable Change, Creates Income Opportunities in South African Communities.
Elevating SDG 1 – No Poverty, SDG 3 – Good Health and Wellbeing, SDG 4 – Quality Education, SDG 8 – Decent Work and Economic Growth, SDG 11 – Sustainable Cities and Communities, SDG 15 – Life on Land, and SDG 17 – Partnership for the Goals
In South Africa, four young innovators from the mining company, Anglo American, —Donett Larkens, Zamantshali Mtshali, Ryno Strydom, and Olebogeng Koatlhai— have embarked on an extraordinary journey of change. When they were selected to participate in the UN Global Compact Young SDG Innovators program, little did they know it would lead them to launch a waste management solution that would create a positive impact on their organization, their community, and beyond.
The UN Global Compact Young SDG Innovators programme is an accelerator programme designed to activate future business leaders and changemakers. The programme builds organizational learning skills in young leaders and encourages them to develop innovative solutions to achieve the Sustainable Development Goals (SDGs) through new technologies, initiatives, and business models.
Donnet Larkens says "The programme significantly impacted my career outlook by fostering awareness, giving purpose, teaching skills, and introducing me to a network of like-minded individuals who align with the growing demand for a sustainability-oriented outlook in how we work and live. It opened diverse opportunities and equipped me with the tools to make a meaningful contribution to a more sustainable world."
"Working on this project has taught me that every idea, no matter how small or how trivial, can be a catalyst for change. By voicing our ideas, we set off a chain of events that will hopefully uplift and create thriving communities in the areas where we operate" she noted.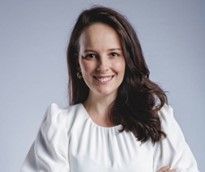 Donnet Larkens, Young SDG Innovator.
As the group from Anglo American, a UN Global Compact Network South Africa participating company, delved deeper into the SDGs during the Innovators program, they recognized a unique opportunity to address multiple socio-economic challenges faced by their mining communities. Their solution lay in waste management, a vehicle for change that they believed could not only improve the rapport between Anglo American and their host communities but also generate income and clean up the environment.
Their project took a long, hard look at the things our society discards in massive amounts — plastic and glass bottles, aluminium cooldrink cans, yoghurt containers and milk cartons — and how to recycle these items in a new and innovative way.
Their chosen approach revolved around the innovative use of technology, specifically reverse vending machines (RVMs), in collaboration with Imagined Earth, a green technology and recycling infrastructure provider. The initiative, aptly named 'Waste to Work', encourages community members to collect recyclable materials from the environment and deposit them into the RVMs in exchange for a rebate paid into their digital wallet on the Imagined Earth app.
Those using the RVMs can also qualify for rewards, and circular or redeemable coupons. With this single solution, the innovators could simultaneously address environmental concerns, create income opportunities, and empower their mining communities.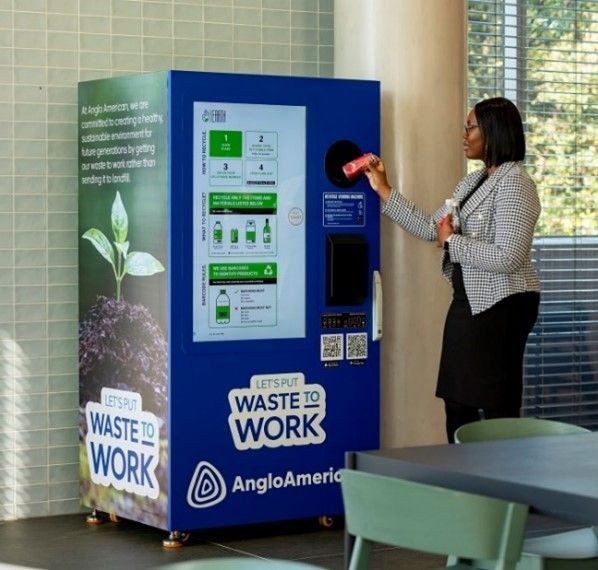 An Anglo American employee using the Waste to Work reverse vending machines (RVMs)
The initiative tackles several SDGs including SDG 1 – No Poverty, SDG 3 – Good Health and Wellbeing, SDG 4 – Quality Education, SDG 8 – Decent Work and Economic Growth, SDG 11 – Sustainable Cities and Communities, SDG 15 – Life on Land, and SDG 17 – Partnership for the Goals.
Zamantshali Mtshali says: "Working on the SDG Innovators programme opened my eyes specifically to the bigger SDG goals as to how and why business impacts and is affected by sustainability in its entirety. Our solution for the challenge we selected was unique in a way that it is aimed at solving sustainability issues faced by the communities we operate in". 
"The programme shifted my mindset on sustainability issues and how I can have an impact on the daily material risks faced by Anglo American. It gave me a chance to engage purposefully with individuals from around the organisation. This project can be scaled at different levels of the organisation as well as within the South African context" she noted.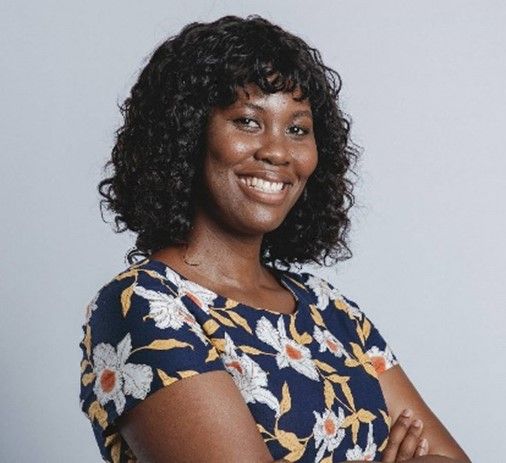 Zamantshali Mtshali, Young SDG Innovator.
Currently in its pilot phase, the project has already begun making a tangible impact both within and outside the organization. Two RVMs have been installed at Anglo American's head office campus in Rosebank, Johannesburg, with plans underway for further expansion across partner networks. Additionally, the initiative has been presented to the Human Resources department for possible incorporation into the HR Staff Rewards scheme. This will further motivate employees to embrace the initiative internally.
Externally, the Waste to Work solution was presented and has garnered attention from the Johannesburg Business Coalition, which eagerly embraced it for the cleanup of downtown Johannesburg. By providing an income stream to vulnerable groups and restoring dignity to the inner city, the Coalition is leveraging the initiative to benefit those most in need.
The pilot program aims to raise awareness and fine-tune the solution for future implementation in host communities, bringing about transformative change. Tracking the amount of waste processed through their offices, Anglo American has set a target to reduce landfill waste by 20% while cutting associated costs.
Ryno Strydom says, "Working on this project has given me a great appreciation for just how integrated the SDGs are across our businesses, communities, and lives. Purposeful sustainability innovation can have far-reaching impacts, way beyond what was originally envisioned. The programme has changed my thinking around how we can continuously integrate sustainability considerations into the way we work, live and engage with others."
"The programme has also shifted my career outlook by exposing me to a variety of exciting developments on the sustainability front across the business, while equipping us with great skills to carry forward our purpose of re-imagining mining to improve people's lives" he noted.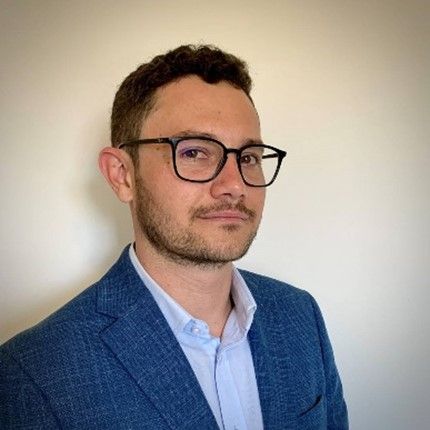 Ryno Strydom Young SDG Innovator.
The Waste to Work initiative has not come without its share of challenges, particularly regarding funding and stakeholder support. To address these hurdles, the team pitched their solution within Anglo American's internal incubator program, CircuLab. After multiple phases, presentations, and consultations with mentors and partners, including the UN Global Compact, they constructed a compelling business case that garnered the necessary approval and funding in the first quarter of 2023. The success of the pilot project thus far is a testament to their efforts.
Beyond the immediate impact on waste management, the initiative has sparked a surge of interest in the SDGs, the power of partnerships to achieve them, and waste management strategies within Anglo American, its corporate partners like the Johannesburg Business Coalition, and the broader community.
Olebogeng Koatlhai says, "One of the key concepts we were taught during the UN Global Compact programme was that we need to fall in love with our problem. Our team's focus on waste was a challenge that spoke to us within our different disciplines. Through the key principles of sustainability that we learned during the programme we were able to think about the impact on a massive scale". 
"This has contributed to my ability to innovate in my own space and has given me the opportunity to introduce concepts of sustainability and agility within the project management space in which I work. Through the guidance of our various mentors, we have conceived the reverse vending machine model to be one that can be scaled and adapted in many contexts within our operations and in our communities. The sky is the limit when it comes to how big an impact we can make through our project" she noted.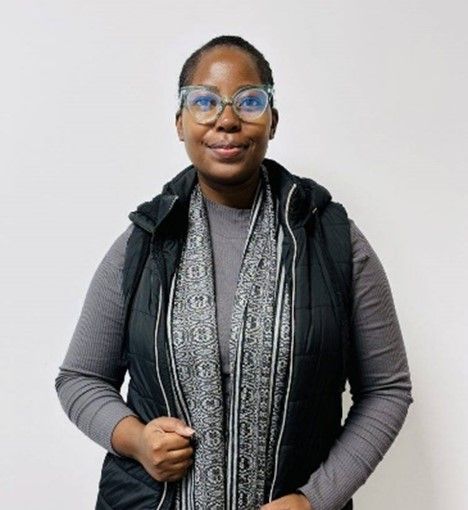 Olebogeng Koatlhai, Young SDG Innovator.
Executive Director, UN Global Compact Network South Africa, Dr Achieng Ojwang, celebrates the four innovators and Anglo American's commitment to the Sustainable Development Goals. 
"We are pleased with the impact that these young innovators have achieved as their solution tackles multiple SDGs especially SDG 11 – Sustainable Cities and Communities. When we scale solutions like these through partnerships, the entire community gains the benefits. 
The UN Global Compact is catalysing such initiatives and partnerships here in South Africa and globally. We have the resources, trainings, and tools to help organizations conceive, plan, and achieve impactful sustainable programs. We are glad that more companies are reaching out to us every year to leverage these resources for their sustainability ambitions" she notes.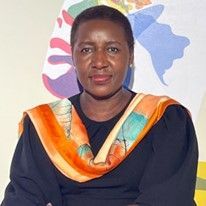 Dr Achieng Ojwang, Executive Director, UN Global Compact Network South Africa